(photo of
Bad Azz
on the left alongside
Reime Schemes
on the set of the "West Coast Drama" video shoot)
Jamarr Antonio Stamps
, better known as the West Coast rapper
BAD AZZ
recently passed away on November 11th 2019 at the age of 43 while jailed at
Southwest Detention Center. Bad Azz was best known for his collaborations with Snoop Dogg being a member of the Dogg Pound Gangstaz, working with Ice Cube and delivering a classic verse on the legendary song "Krazy" alongside the late Tupac Shakur on the Makevilli album.
Bad Azz
has shared the stage with many artists, recorded numerous critically acclaimed songs and recently worked with well known artist Reime Schemes on two of the stand out tracks from his well produced sophomore project
Progression
. The songs that feature
Bad Azz
are "Critical Condition" which also contains a powerful verse from another legendary west coast artist Spice 1 and the viral hit single "West Coast Drama" which also hosts additional vocals by
Mopreme Shakur
the brother of the late Tupac.
The Media Blast reached out to
Reime Scheme
to discuss his experience working with the now deceased "lyrical beast" known as
Bad Azz
.
"Yeah Bad Azz was like a cool guy. I met a very unique person. He was so very intelligent! You know he always had good ideas man so yeah definitely he was one of those blessed individuals. A very unique soul. Super smart man, like the guy's a genius you could tell by just having a conversation with and you"
- Reime Schemes
Listen to Reime Schemes
PROGRESSION
EP at the direct link below
https://rhymescheme41.bandcamp.com/album/progression-ep
Reime Schemes "West Coast Drama" Music Video featuring Bad Azz, Mopreme Shakur and Kese Soprano.
Purchase classic albums from Bad Azz below
Bad Azz - Word On Tha Streets
https://amzn.to/2rruHWi
https://amzn.to/2rruHWi
Bad Azz - Personal Business
https://amzn.to/2OOrKHq
Bad Azz - Money Run
https://amzn.to/2slw3Ct
Bad Azz & Bizzy Bone - Thug Pound
https://amzn.to/2KWSvs4
VISIT REIME SCHEMES OFFICIAL
_______________________________________________
ADVERTISE WITH THE MEDIA BLAST!
E-mail us at Info@TheMediaBlast.net
Info@TheMediaBlast.net
________________________________________________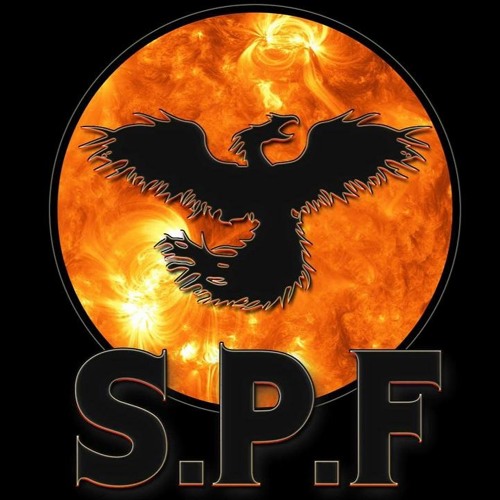 Who is S.P.F.?? Find out at the link below!
http://www.SPFNerdcore.com
____________________________________________________________
http://www.Facebook.com/YesterdayNightTaped
__________________________________________________________________
Finding Your Flow: A Butterfly's Secret to Happiness is a guided self-help book based on the life cycle of the butterfly. The sole purpose of the book is to help those of you
struggling with sadness, a lack of true enjoyment with life, and a lack of purpose. In many cultures the butterfly is a symbol of change, hope, and life. For other cultures, it is a symbol of resurrection. For me, the butterfly is synonymous with being happy, being free, and finding your true inner and outer beauty, and this is what I want you to accomplish in working through this book. As you progress through the stages of the book, my hope is that you emerge on the other side as the joyous person you've always wanted to be. I want to help you to find the butterfly within you and live a life of
balance, purpose, and true joy!
CLICK BELOW TO FIND YOUR FLOW
________________________________________________________________
Purchase the book WET below
_______________________________________________________________
Purchase OXZGEN products from Oxzgen Marketing Rep Juanita Perkins at the link below
https://why.oxzgen.com/?rin=l1443143&fbclid=IwAR2792JBjt_18hFmVKTA6IjtdFIrrBqz2HtbsQrc6EcyqhRsAxUlN843IxY